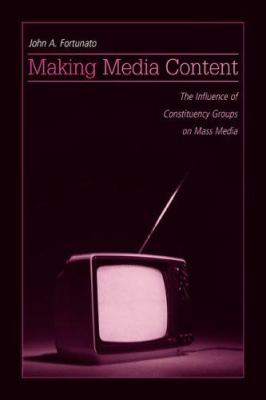 Author(s):        Fortunato, John A.
ISBN No.:         9780805847482
Pages:  224      Year:    200504
Format: eBook
Price:   £90.73
Making Media Content: The Influence of Constituency Groups on Mass Media addresses the development of media content and the various factors and constituencies that influence content, such as advertisers, corporate interests, owners, and advocacy groups. It examines the strategic decision-making of mass media organizations as they determine what content they present to their audiences through broadcast, publication, or electronic access.
The work focuses on the internal and external influences on media content, laying out the various processes and opening up the topic for further consideration. This book appeals to academics in mass media, those studying the relationship between mass media organizations and public relations, and advertisers. Practitioners of the media, public relations, and advertising fields would be interested because there are practical applications to their industries and explanations of the communication interactions between these groups.
Mass Media
Content Analysis (communication)