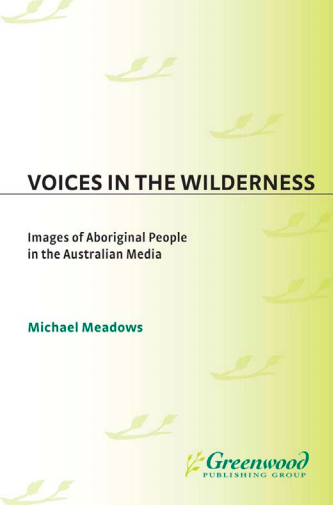 Author(s):        Meadows, Michael E.
ISBN No.:         9780313315664
Pages:  264        Year:    200012
Format:           eBook
This book examines race relations in Australia through various media representations over the past 200 years. The early colonial press perpetuated the image of aboriginal people as framed by early explorers, and stereotypes and assumptions still prevail. Print and television news accounts of several key events in recent Australian history are compared and reveal how indigenous sources are excluded from stories about their affairs.
Journalists wield extraordinary power in shaping the images of cultures and people, so indigenous people, like those in North America, have turned away from mainstream media and have acquired their own means of cultural production through radio, television, and multimedia. This study concludes with suggestions for addressing media practices to reconcile indigenous and non-indigenous people. This study will appeal to students and scholars studying mass media, particularly journalism and public relations, Australian history, and sociology